Note: The Fairfield Loop Trail begins and ends at the Maasdam Barns complex.
The Evergreen Ridge Stock Farm was developed by the Maasdam Barns Preservation Committee as a recreational and educational center. Three historic barns are the major components of the Evergreen Ridge Stock Farm Historic District. Click here to go to Maasdam Barns website.
Also of importance is that the barns were equipped with Louden overhead monorail hay carriers, which were first developed and manufactured by the Louden Machinery Company in Fairfield. The Louden overhead monorail system is still used throughout the world in agriculture, but much more importantly, in industry.
Louden products are on display at the Maasdam Barns in Fairfield, Iowa.
A Louden Litter Carrier, the precursor to the overhead monorail products.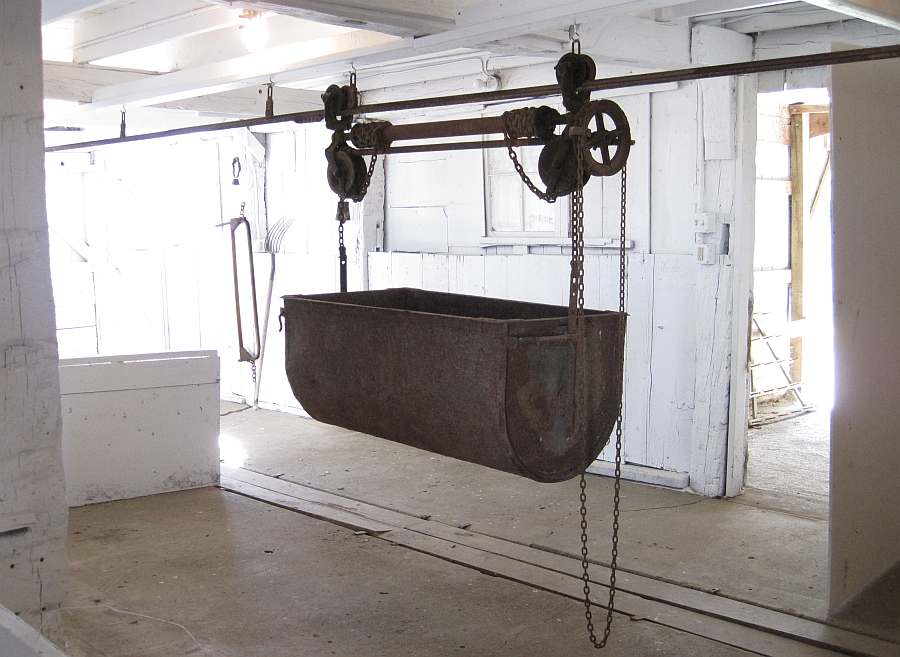 A plowing demonstration at the Maasdam Barns