The 15.9-mile Fairfield Loop Trail is described as "one of only four Loop Trails in Iowa" (2016 Iowa Travel Guide).
Some describe the Fairfield Loop Trail as a "string of pearls" or an "emerald necklace", each element being a jewel on the necklace. Plenty of entrances and exits let you customize your enjoyment of this unique trail.
The Jefferson County Trails Council (Fairfield IA) was instrumental in developing this Loop Trail, and continues to promote this, and other trails, in the Fairfield area.
In addition to the Loop Trail, another 17 miles of trails await you, some of them for walking-only. All of which comprises the Jefferson County Trails System.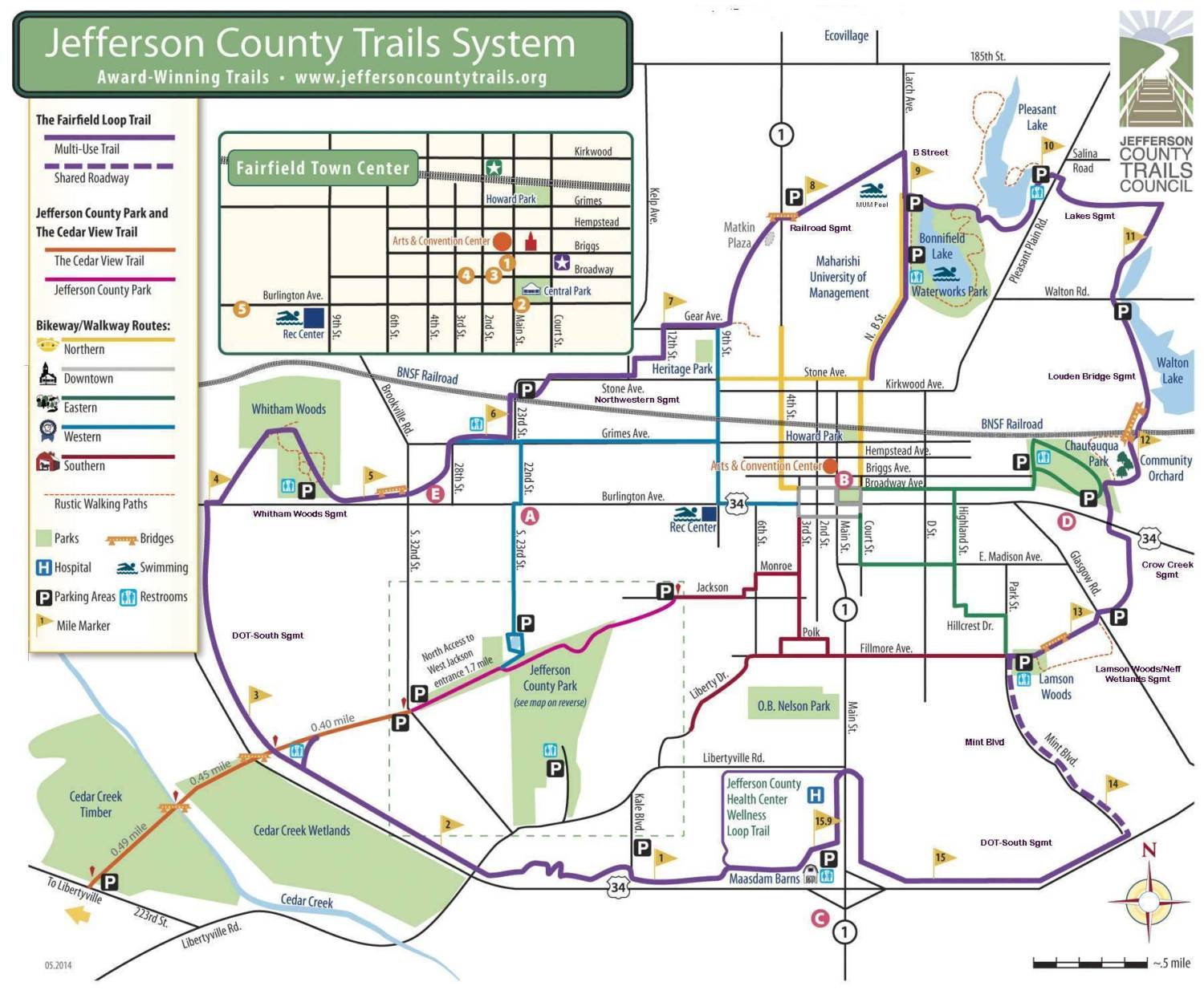 See a PDF version of this map, to enlarge it or print it.